Happiness is Good Direction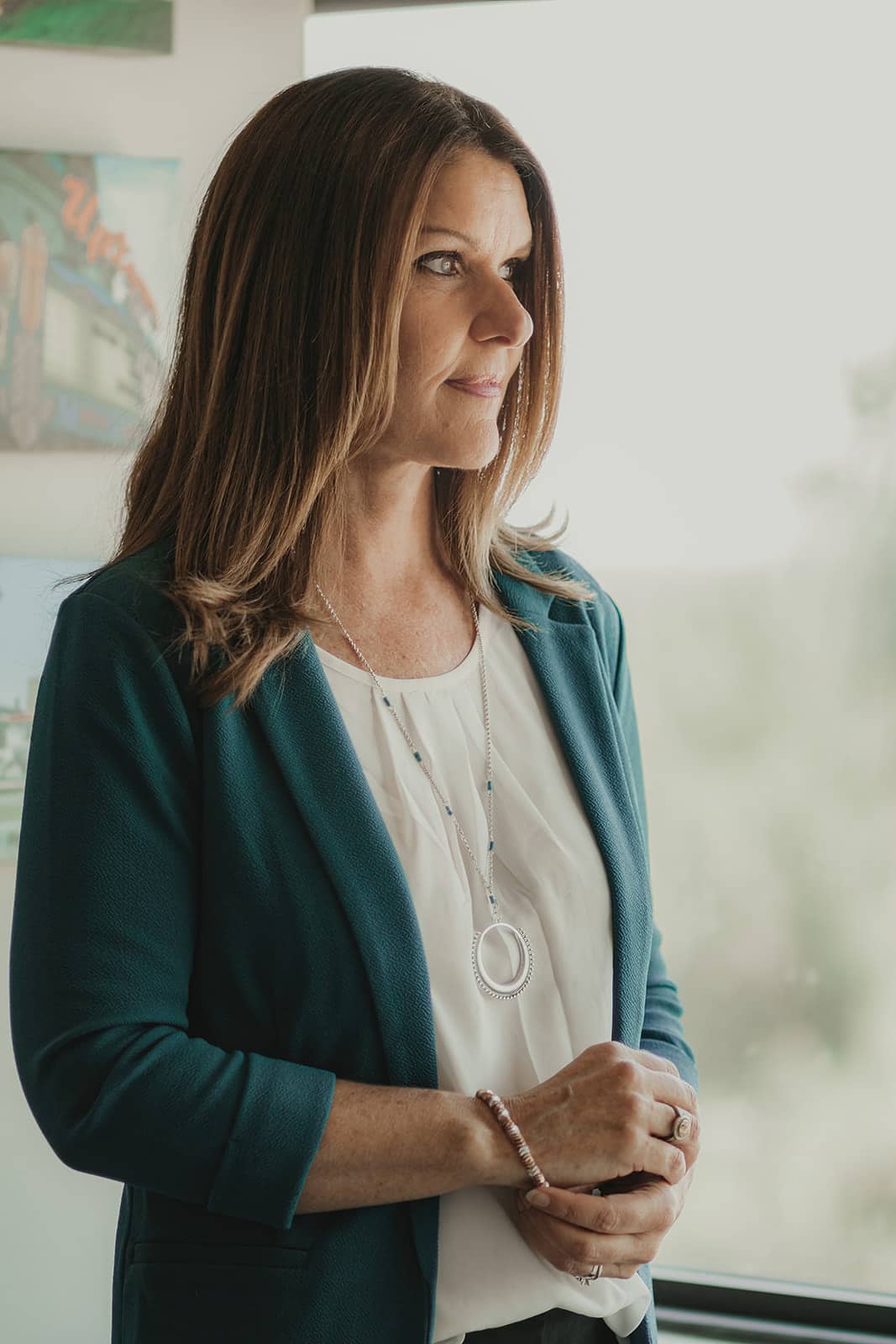 Kelly received a Bachelor of Science degree in Psychology and a Master of Science degree in Mental Health Counseling from Emporia State University in Kansas. Kelly received her Hypnosis Certification from Mottin & Johnson Institute of Hypnosis in St. Louis, MO. She is a certified hypnotherapist registered with the National Guild of Hypnotists. Kelly has over 25 years of experience with counseling, coaching and teaching individuals of all ages. She has owned her own practice as a hypnotherapist in the Kansas City area for over 20 years.
Kelly became interested in hypnosis several years after completing her Masters degree at Emporia through a conversation with a coworker who had received multiple benefits from hypnotherapy. It was a year later that Kelly decided to use hypnosis as a client for help to become a nonsmoker and become healthier. She received three hypnosis sessions and the transformation that began to unfold in the months following her hypnosis treatments exceeded her hopes and expectations. These results led Kelly to pursue a career as a hypnotherapist so she could give to others the benefits she had received with the help of hypnosis.
Several years after practicing as a hypnotherapist, Kelly began another personal journey into learning about nutrition. She began to notice the physical, mental and emotional benefits of eating certain foods and refraining from or cutting back on other foods. This led to more research on nutrition that she began implementing into her sessions with clients. This has been introduced primarily to the clients who seek treatment for help with weight loss, anxiety, stress, irritable bowel syndrome, depression and addictions. The results have been astounding. In May of 2007 Kelly learned that the first Holistic Nutrition class ever to be offered here in the Midwest (there is one on the east coast and one on the west coast) was going to be offered in Gladstone, MO. Because of the mental, emotional and physical results that she and her clients have received from proper nutrition, she decided it was time to incorporate holistic nutrition into her practice.
Kelly received her Holistic Nutrition Certification in July of 2008 from the Midwest Institute of Natural Healing in Gladstone, MO and has been providing Holistic Nutrition services for her clients since. This has expanded her business to offer her clients more opportunity for mental, emotional, spiritual and physical health. Physical health is an important aspect in keeping the mind healthy, too.
Kelly was ordained as a minister by Universal Ministries in 2008 and has performed numerous marriages since receiving this ordainment.
Since 2009, Kelly has been selected seven years in a row for the Best of Lenexa Award in the Hypnotherapy category by the U.S. Commerce Association (USCA). The USCA "Best of Local Business" Award Program recognizes outstanding local businesses throughout the country. Each year, the USCA identifies companies that they believe have achieved exceptional marketing success in their local community and business category. These are local companies that enhance the positive image of small business through service to their customers and community.
Kelly received her certification in Medical Intuition in July of 2014. World renowned author, teacher and neuro-psychiatrist, Dr. Mona Lisa Schultz, instructed the class. Medical Intuition is used to give insight and solutions to how one revives the emotional patterns that may be aggravating overall health. Medical Intuition does not develop a diagnosis nor should it be used to replace licensed medical treatment.
Kelly works and collaborates with medical doctors, chiropractors, acupuncturists, hypnotherapists and other therapists in Kansas City to better assist her clients and give them a sense of having a strong team and support system. She strives to provide a comfortable and welcoming setting for her clients. She is located on the top floor of Commerce Bank Building in a professional suite which overlooks a nice fountain, many trees and a very peaceful view of the surrounding nature.
Outside of her career, Kelly enjoys an active lifestyle which includes hiking, being out in nature, taking trips with her husband and two dogs, going to live music shows to watch her husband perform and being with her family and friends. She is active in her church and has been active in Youth Ministry and Guest Services.